TJ EADS
FOUNDER, PRODUCT DESIGN
Born, raised and residing in Northeast Indiana, TJ has been hot on the trail of everything whitetail and the outdoors since the beginning. Growing up, if TJ wasn't hunting or thinking about hunting, he was building or tinkering with something. With a natural talent and passion for creating new things, it's only fitting that TJ spent his college years studying to become an Industrial Designer. His love for hunting and quality product design, coupled with the desire to get your antlers out of piles are what paved the way for RACK HUB®. As products continue to roll out, what brings a smile to TJ's face is getting to see fellow antler-lovers ecstatic about displaying their prized sheds or cut-offs.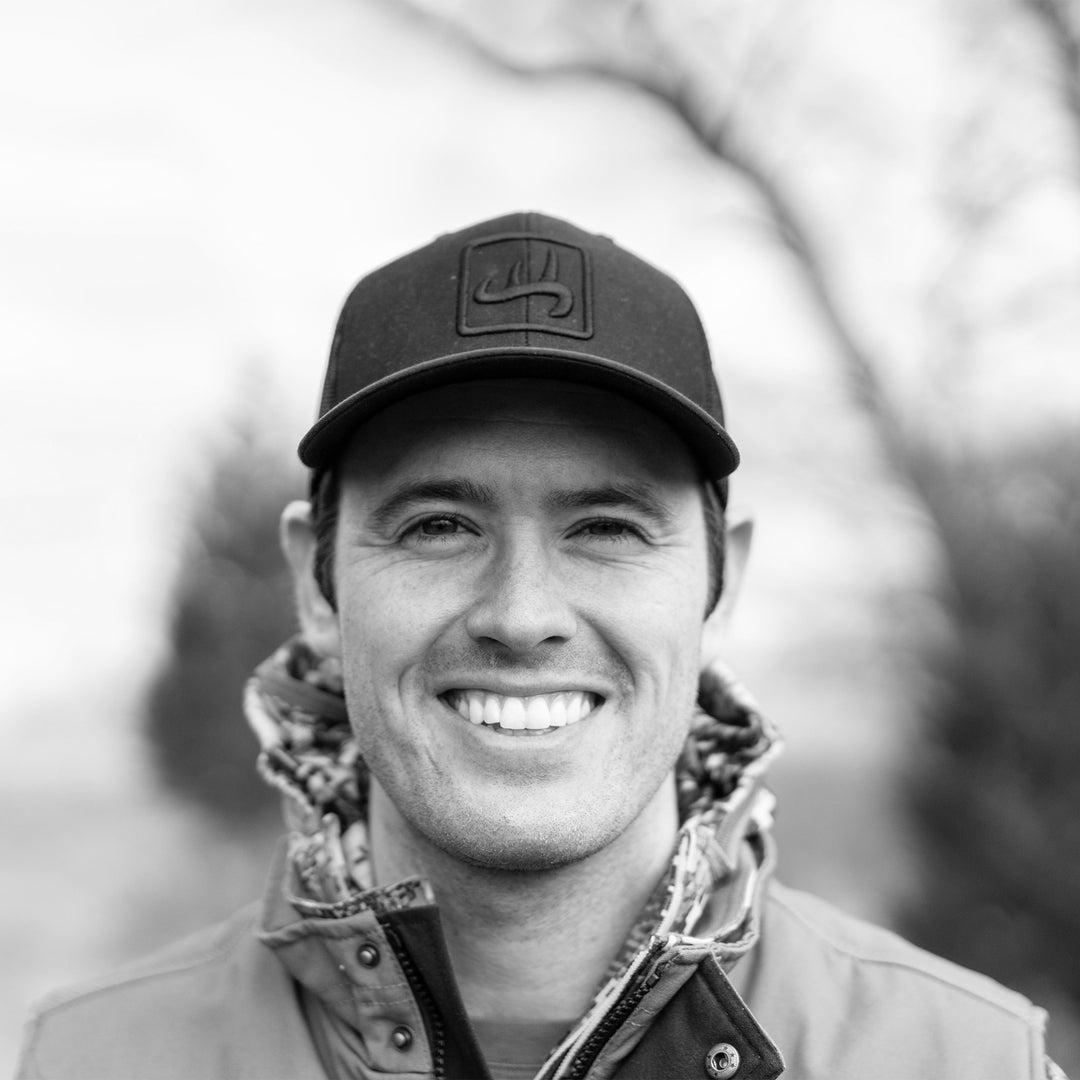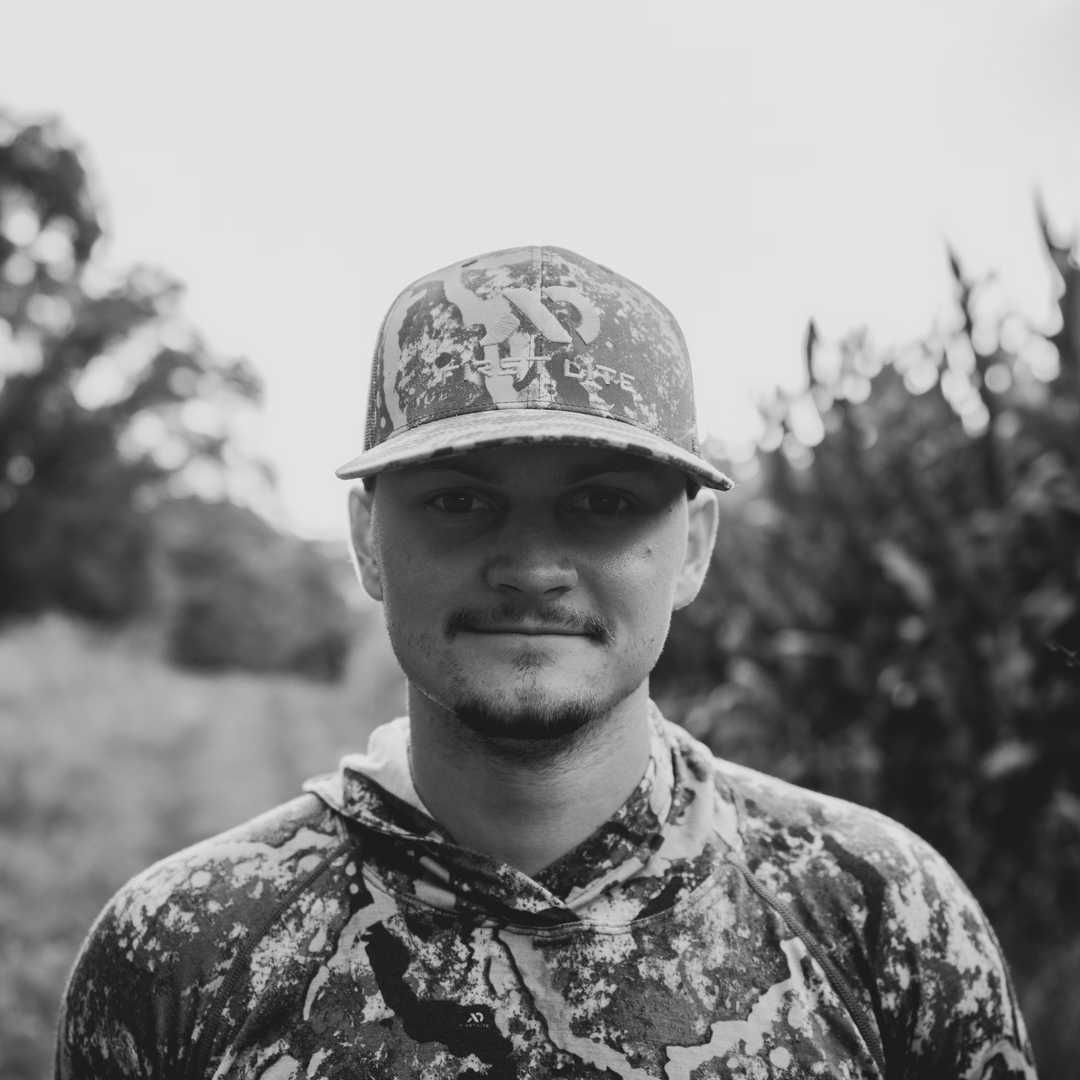 BRAD BEVER
BRANDING, GRAPHIC DESIGN
Brad Bever is a self-taught content creator and graphic designer in the outdoor space and the owner of Whitetailer™. In 2018, Brad quit his job in his home state of Indiana to pursue his passion of whitetail hunting Iowa. Brad kicked off his career in the industry working with Midwest Whitetail followed by Lone Wolf Portable Treestands and now solely owns Arttec Branding, LLC. He continues to create illustrations and unique assets inspired by his time spent in the whitetail woods.
JIMMY GIARRAPUTO
BRAND STRATEGIST
Jimmy is a U.S. Coast Guard veteran, creator, designer and brand strategist. In 2020 he finished his tour in the military and jumped right into the hunting industry. He stumbled upon his skillsets and love for Brand strategy right away. He grew up on Long Island, NY chasing suburban whitetails and now resides in central Virginia where he works full time for multiple hunting brands. Those brands and the folks behind them rely on Jimmy to hold it all together and to see around the next corner. He keeps us in check here at RACK HUB®.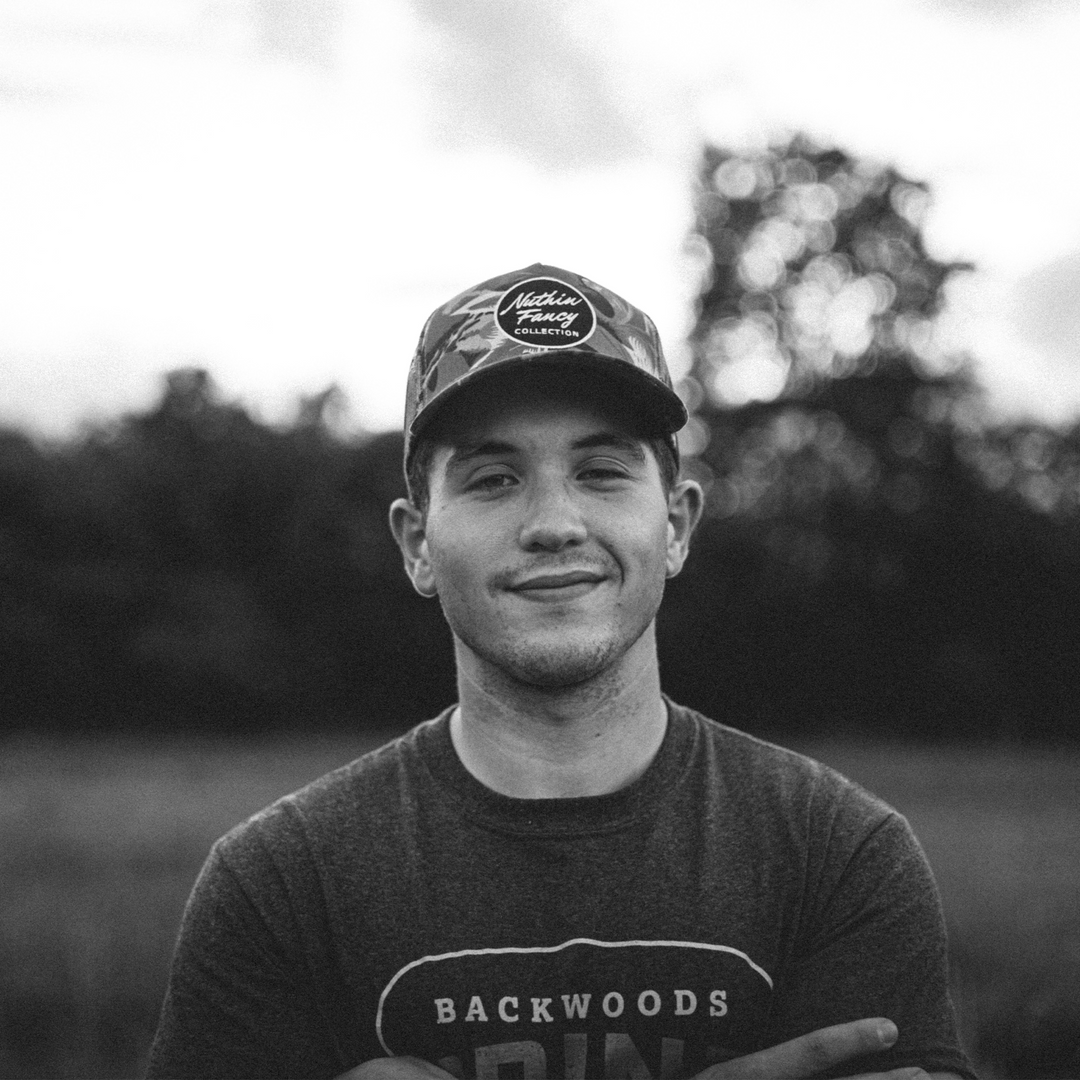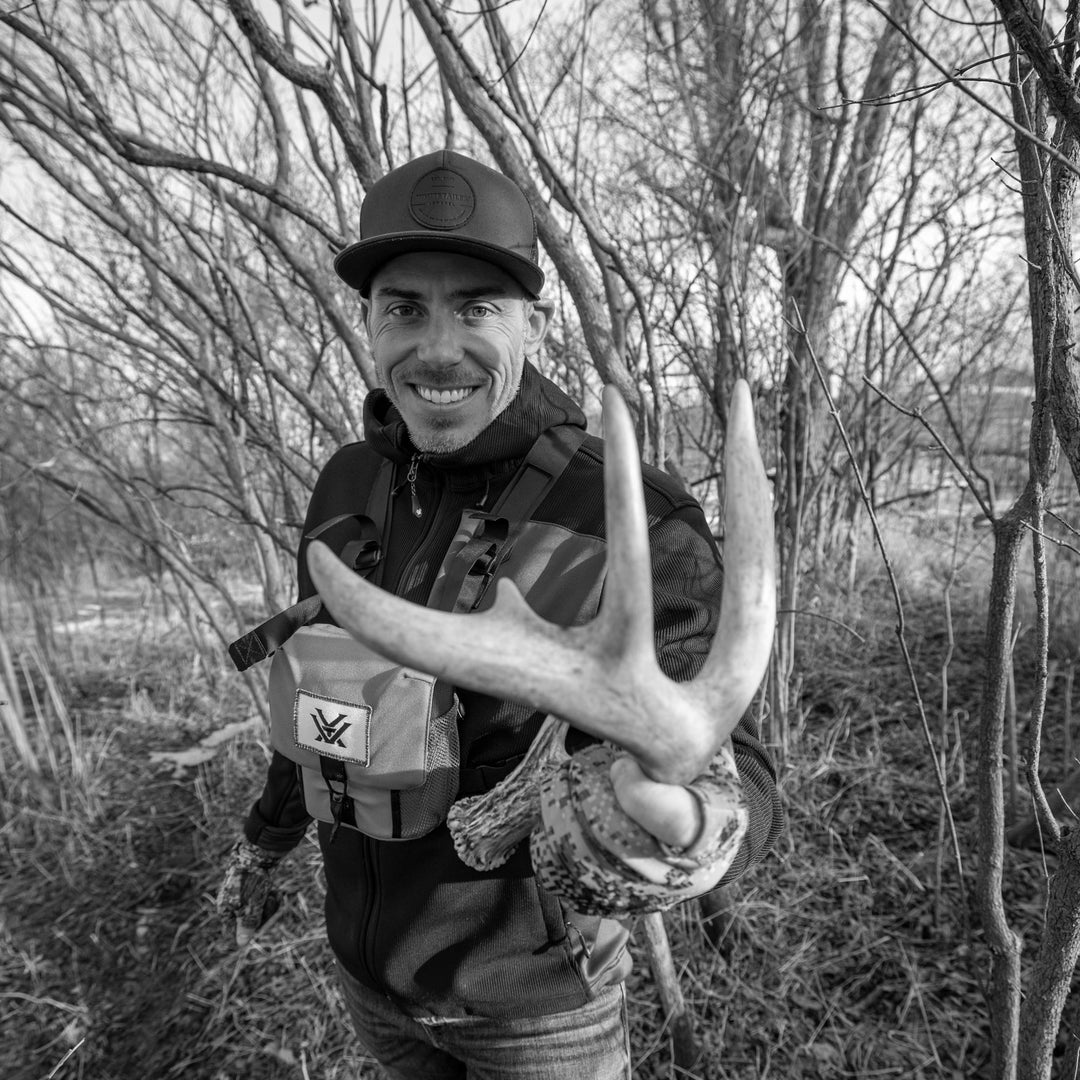 DWAYNE JONES
SHED SEASON™ COMMUNITY MANAGER
Growing up in the same small farm town that RACK HUB® was founded in, Dwayne found a love for the outdoors in rural Northeast Indiana. His bowhunting journey began at the age of 13 and has continued to build as a burning obsession for over twenty years. Like many of you, he lives season to season. Whether its scooping up shed antlers late winter, chasing turkeys in the spring, or whitetails in the fall, you can be sure to find him outside with a smile on his face. A career in sales that has been built upon developing and maintaining relationships coupled with his love for hunting and the outdoors made him the perfect candidate for his role at Shed Season™. His hope is that the content and products we share make you more successful and brighten each day as you continue to pursue adventure and antlers. 
RUSSELL WALDON
MACHINIST
We look to Russell for wisdom – there's nothing he can't make. He was born and raised here in Wabash IN and has worked in more industries than we can name. His love for problem solving has only grown over the years. T.J. and Jason were fortunate to meet Russell early on during the inception of their company and he took them under his wing. He spent countless hours helping refine the RH2 and now he oversees much of the production. He even assembles and packages the product as well. You may recognize his signature when you order one of our products. Russell is one of a kind and we're blessed to have him on our team.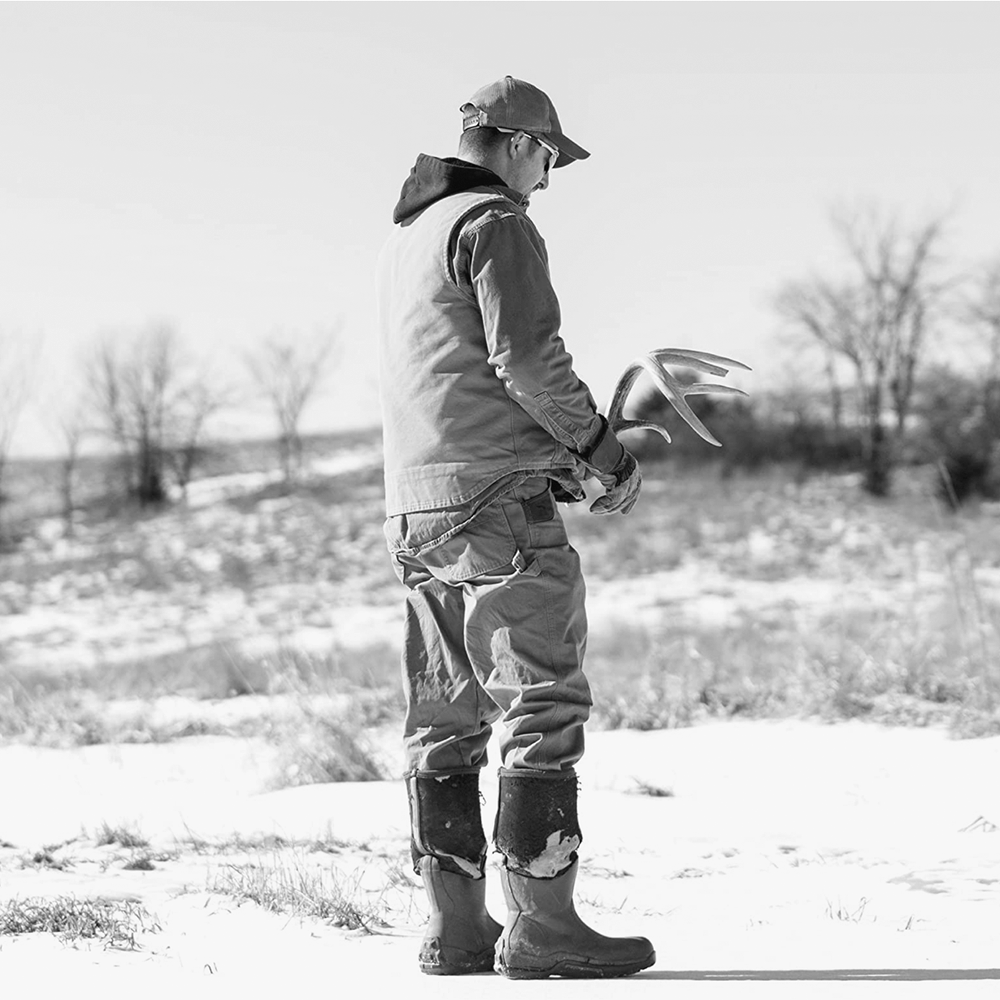 JASON EADS
FOUNDER
Jason, T.J.'s cousin, grew up in Northeast Indiana as well. He was a few years ahead of T.J. at their local highschool and a few years ahead in figuring out chasing whitetails. Needless to say, he had a wall to show for it. Jason grew up using his hands to build and tinker. He worked construction and was always outside. His love for whitetails and farming grew and he eventually moved to Illinois to chase his dream for guiding whitetail hunts in Pike county. He is a gifted guide and it shows with all the trophies he's put his clients on. His passions for building, whitetails and proudly showing off trophies are what drove Jason to build RACK HUB® with TJ. Their shared passions and standards for quality show through in all you see presented by RACK HUB®.